security
Grow your Cisco security business
CSI can help you make money with Cisco
CSI is Comstor's dedicated Cisco Security programme, designed to grow your Cisco Security business with unrivalled sales, technical, product, services and demand generation support.
Fill in the form to download your copy of the CSI Guide and learn how the largest Cisco Security team in EMEA distribution can help you make money with Cisco.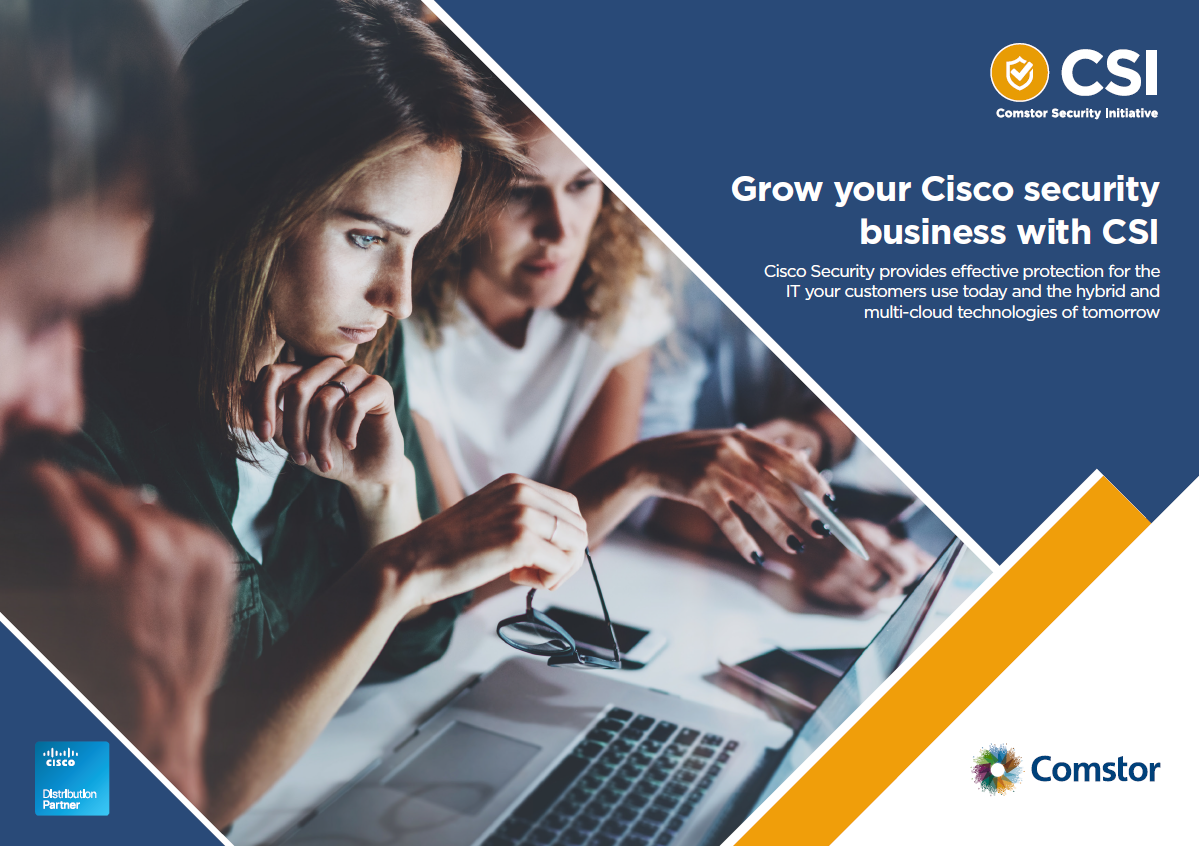 CSI can lead to higher profitability from your existing Cisco business
Leverage Cisco's programmes and promotions including Security Ignite, OIP, VIP and MIP for competitive front end pricing and back end rebates.
Download the CSI guide to find out more.