security
Nine ways to demonstrate the power of Cisco Security 
Take advantage of Cisco's Proof of Value portfolio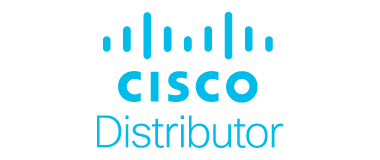 Seeing is believing. Customers are much more likely to purchase Cisco Security when they can see for themselves the value the portfolio brings to their security posture.
Show how Cisco Security and CSI can remove network threats.
CSI is Comstor's dedicated Cisco Security programme offering a range of PoVs designed to help you grow your Cisco Security business. 
Cisco ASA with FirePOWER Services allows you to consolidate multiple security layers in a single platform, eliminating the cost of buying and managing multiple solutions. It's the industry's first fully integrated, threat-focused next-gen firewall with unified management. It uniquely provides advanced threat protection before, during, and after attacks.
 
The industry's first Secure Internet Gateway in the cloud, Cisco Umbrella provides the first line of defense against threats on the internet. Because Umbrella is delivered from the cloud, it is the easiest way to protect all of your users in minutes.
* Provision 21-day customer trials using Cisco Umbrella Partner Proof of Value (PPoV) Console.
Cisco AMP for Endpoints is a next-generation endpoint security solution that prevents, detects, and responds to advanced threats.

 

Cisco Email Security enables users to communicate securely. It helps organisations combat business email compromise (BEC), ransomware, advanced malware, phishing, spam, and data loss with a multi-layered approach to security.
Employees or guests may put your organisation at risk by clicking where they shouldn't. Cisco Web Security Appliance (WSA), powered by Cisco Talos, protects you by automatically blocking risky sites and testing unknown sites before allowing users to link to them, helping with compliance.
Cisco Stealthwatch uses telemetry from existing network infrastructure for advanced threat detection, deeper forensics and simplified network segmentation. With industry-leading machine-learning and behavioural modelling, you can outsmart emerging threats in your digital business.
Identity Services Engine helps IT professionals conquer enterprise mobility challenges and secure the evolving network across the attack continuum.
Cisco Meraki Security Appliances can be remotely deployed in minutes using zero-touch cloud provisioning. Security settings are simple to synchronize across thousands of sites using templates. Auto VPN technology securely connects branches in 3 clicks, through an intuitive, web-based dashboard.
Cisco Cloudlock secures your cloud identities, data, and apps, combating account compromises, data breaches, and cloud app ecosystem risks, while facilitating compliance through a simple, open, and automated API-driven approach.
 
Request your POV